In this blog post, we take a look at Islamic Children's Books used in mosques in the West. Will we find information that will shed light on why Western born Muslims seem more radical than their parents? Read further, and make up your own mind based on evidence.
Teachings of the Mosques
The book we are going to analyze is titled My Book of Islam children's book series.
Where This Book is Used
My Book of Islam is an Islamic children's book series. The first version of this series was released in 1988. This book series is taught in many Islamic schools in the West including the United States, Britain, Canada, and Australia.
Where You Can Find This Book
I created a PDF version of this book since I could not find an electronic version of it. So you can actually download it at: My Book of Islam – Book 5.
However, you can find this specific book on Amazon and buy it used.
Sent to Over One Hundred Muslims Organizations to Review
Before I go on, I know what you are thinking: How many mosques actually use this book? Well, that answer can be answered by the book itself:

Here we see, this book was sent to over ONE HUNDRED MUSLIM ORGANIZATIONS TO REVIEW. So this book represents Islam. Not some radical form, but just regular Islam.
How Many Mosques are Peddling This Literature?
Now keep in mind, this book is from 1988, but in the first few pages, we learn the answer to this question:

There are definitely more than 60 mosques in America, let alone the rest of the West. This book is saying that this is being used in more than 60 Islamic institutions all across the west. This is important because people think that it's just the internet that people are becoming Jihadis, but the mosques themselves are teaching it as we see here.
Teachings of Jihad
Not at all shocking is the fact that this book for children encourages Jihad. Here, we learn about a Jihadi named Khalid – a bad Jihadi, so bad in fact that he NEVER died in battle. In fact, in this story, he is on his death bed, crying because he lived a long life. He fought and fought and never died in a battle. Awww, how sad:

Next, a few pages later, we learn about Al-Khansa. Al-Khansa is an Islamic convert, who, after converting to Islam, she encourages her sons to go "fight the enemy" and is hoping that they die. When they end up dying, she celebrates because she thinks dying for Islam is a great thing:

Non-Muslims are Lower than Animals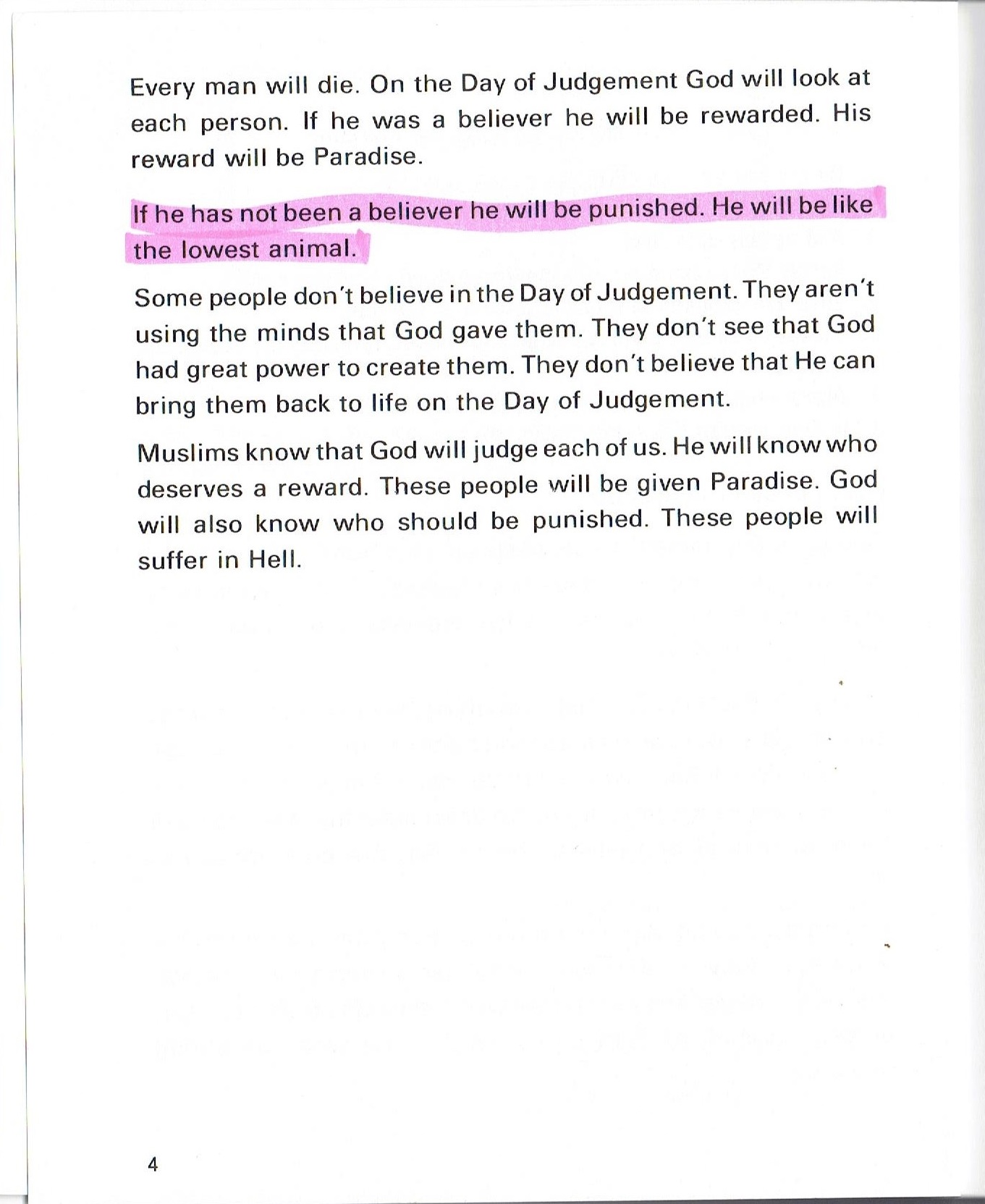 Jihad Until the Whole World is "Shouting by The Name of the Prophet"
Here we see that Muslims want the whole world "shouting by the name of the Prophet":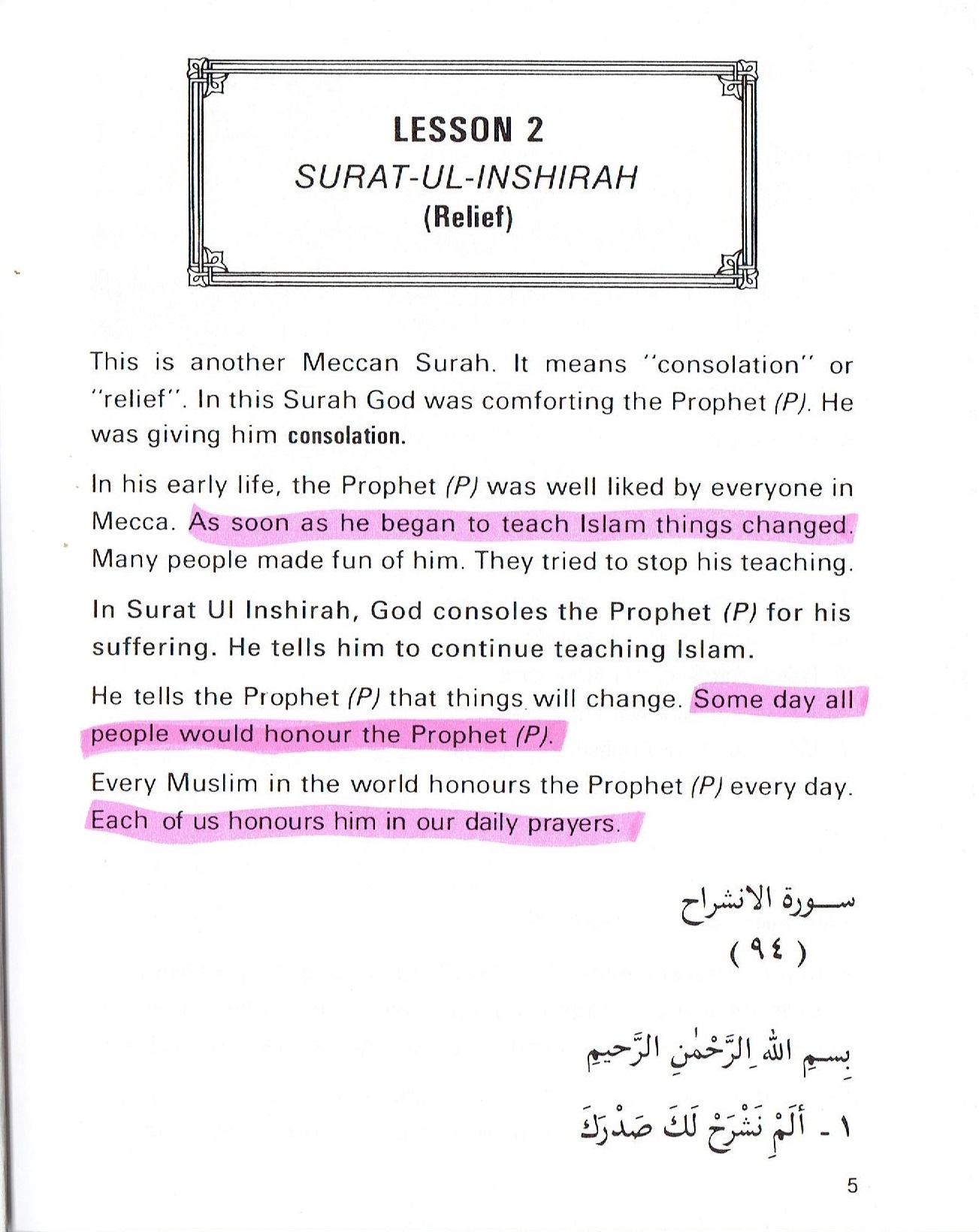 "Spirituality" in Praying
Prayer is not for spirituality, but for obedience to leader: